Zambia
Related Topics
Global geothermal industry passes 12,000 MW operational
Green Car Congress
DECEMBER 23, 2013
Financing was announced for projects in Costa Rica, Dominica, Djibouti, Ethiopia, Indonesia, Japan, Kenya, Mexico, Tanzania, and the United States, while projects in drilling and start-of-construction phases made headway in Chile, Germany, Guatemala, Italy, Japan, Montserrat, The Philippines, Rwanda, and Zambia.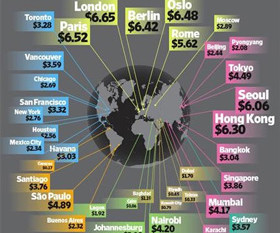 Global Gas Prices | Hybrid Sales
Hybrid SUV Blog
FEBRUARY 15, 2010
Zambia. sales of hybrid SUVs and other fuel efficient vehicles will prove interesting to watch this year, especially if fuel prices remain relatively low. Expert predictions about where oil and gas prices are headed vary widely.