Conversion
DIY
Related Topics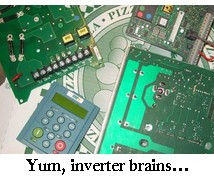 AC Motor Controller (DIY)
Electric Cars are for Girls
JUNE 24, 2009
AC Motor Controller (Part 3 of AC Conversion, Interview with Eric Tischer
DIY Electric Car Wiki - A Tremendous Conversion Resource
DIY Electric Car
JUNE 4, 2011
For those of you who don't know, we have an electric car conversion wiki which has tons of info for beginners and pros. Some of the members here will find this obvious but I've spoken with several people recently who had no idea that we have such a fantastic resource built up. It's the same one as the link on the top right of the page, but I admit, our site design is a little weak so I'm not terribly surprised that it gets overlooked. Hey, it's all about the content, right?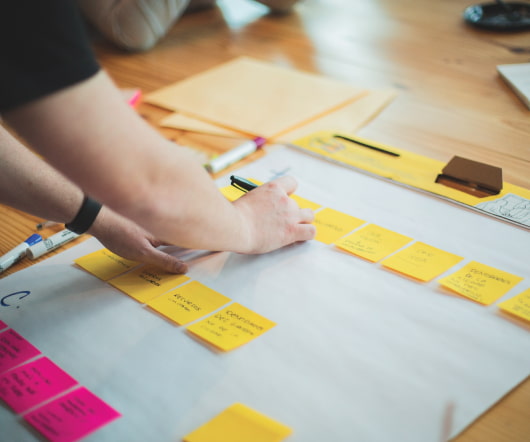 Step 1: How to plan a DIY Electric Motorcycle
DIY Electric Car
JUNE 18, 2008
Last week I said that this blog would be part journal, part guide to the conversion process but I've decided to separate those two categories by having a build thread for the bike with pretty pictures and having this blog as a sort of step by step guide. Tags: Planning Conversion Journals Electric Motorcyle Budget Parts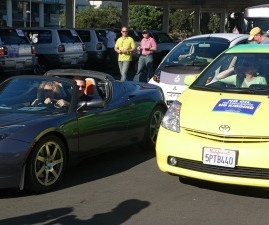 Creative Greenius is EV Driven
Creative Greenius
FEBRUARY 24, 2009
In addition to Creative Greenius you'll find these great EV Driven blogs: DIY Electric Car. Porsche 914 EV Conversion. I am very excited to announce my participation in the launch of.
Picking Your Dream Car for Conversion
DIY Electric Car
JULY 14, 2010
Picking Your Dream Car for Conversion. Try to do a gas to electric conversion not restoration unless it?s If money is tight and you have the room you can stretch the conversion out even further and like everything else things (parts and pieces) will come your way, just think positive. If you can build Lego and with the tech help and resources of this great DIY forum you can do it! Most conversion kits go for about $5000.00 - $8000.00.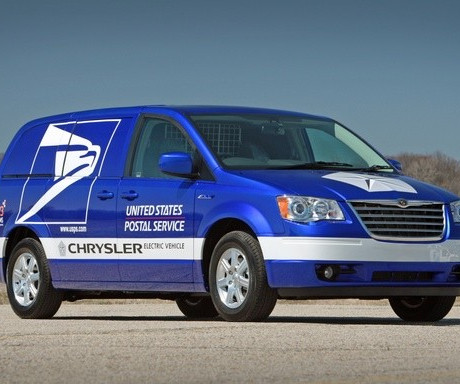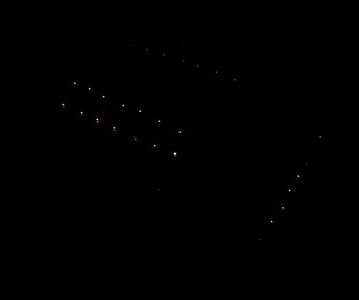 Volt Blocher
Honda S2000 EV Conversion
MARCH 15, 2009
Dimitri, a buddy of mine from Florida who is working on his second conversion, ask what my plans were for balancing, but I had none. Dimitri and Jim have ordered their DIY kits and will hopefully have them up and running soon.
Soot and Spin: Two Plug-in Paradoxes
Plugs and Cars
OCTOBER 27, 2007
This catch-22 - you need the polluting engine running to keep the emissions mitigation running - has regulators including the California Air Resources Board (ARB) frowning upon PHEV conversions. Third-party and DIY converters can't muck with every system on a car. Required reading: Bill Moore's EVWorld review and Martin Zimmerman's LA Times piece about their test drives of the Toyota Plug-in Prius and the hydrogen fuel cell Highlander FCHV.
MAEAA Web Links
Tony Karrer Delicious EVdriven
JANUARY 15, 2009
Chevrolet S-10 :Brian has a new and very nice conversion. Chevrolet S-10 :Jim Coates very clean conversion Chevrolet S-10 :Mark Brueggemanns neat project, and more. Comutacar : Scott HullsC-cars and upgrades DaihatsuFellow Van : Interesting Japanese conversion. DatsunKingcab Pickup : Nice conversion DodgeRam 50 Pickup : Brian has retired his nice conversion. FordExpress : Svein Medhus has the first EV conversion in Norway.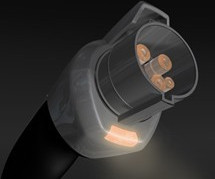 Automakers agree on common plug to recharge electric vehicles
Tony Karrer Delicious EVdriven
APRIL 20, 2009
Skip to Content Massively explains Warhammer Online to the dedicated WoW player AOL Tech Europe ↓ Polska Deutschland Asia ↓ ???? ???? ??? ???? Español HD Mobile Engadget Engadget Engadget Web Images Video News Local RSS Feed Contact us Tip us on news!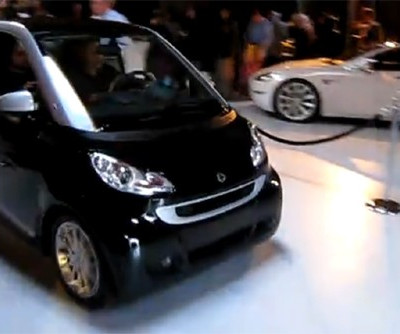 VIDEO: Driving a Tesla-powered Smart
Tony Karrer Delicious EVdriven
APRIL 28, 2009
Theres a company in Guernsey (a UK island) which does conversions (the Mk1 shape), but I want a current shape model and a 60 mile range is just fine.