Nicaragua
Related Topics
Global geothermal industry passes 12,000 MW operational
Green Car Congress
DECEMBER 23, 2013
New geothermal power came on line in Kenya, New Zealand, Nicaragua, Turkey, and Mexico, as well as Oregon, Nevada and Utah in the United States. The global geothermal industry surpassed 12,000 MW of geothermal power operational, with about 600 MW of new geothermal power coming online globally, according to a year-end update by the Geothermal Energy Association (GEA).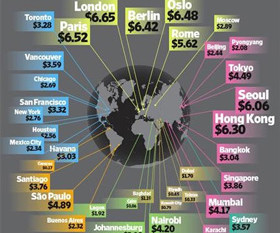 Global Gas Prices | Hybrid Sales
Hybrid SUV Blog
FEBRUARY 15, 2010
Nicaragua. sales of hybrid SUVs and other fuel efficient vehicles will prove interesting to watch this year, especially if fuel prices remain relatively low. Expert predictions about where oil and gas prices are headed vary widely.