Re-Charge
Saturn
Related Topics
GM's CEO Waggoner Announces Saturn Plug-in Hybrid; Bio-fuel Hummer
Plugs and Cars
NOVEMBER 29, 2006
Wagoner said GM is using the Saturn Vue hybrid sport utility vehicle to develop a plug-in hybrid, which can be re-charged from a standard electrical outlet, and will offer biofuel-capable Hummer SUVs. Tags: GM plug-in hybrid Saturn LOS ANGELES (MarketWatch) -- General Motors Corp. (GM) GM) Chief Executive Rick Wagoner said Wednesday that the U.S. needs to reduce dependence on foreign energy and insisted the No.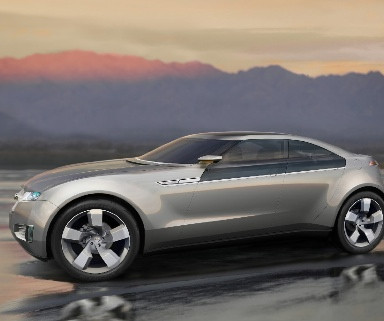 Electric-Car Fans Rally Around the Volt - Green Inc. Blog - NYTimes.com
Tony Karrer Delicious EVdriven
APRIL 21, 2009
April 17, 2009 12:34 pm Link Perhaps they should turbo charge the Volt or Telsa to run more like this electric powered Datsun drag racer: [link] American's love a hot rod. April 17, 2009 2:00 pm Link Re: "…then go another 200 miles, great for long trips i'm sure.