Golf Cart
Kits
Related Topics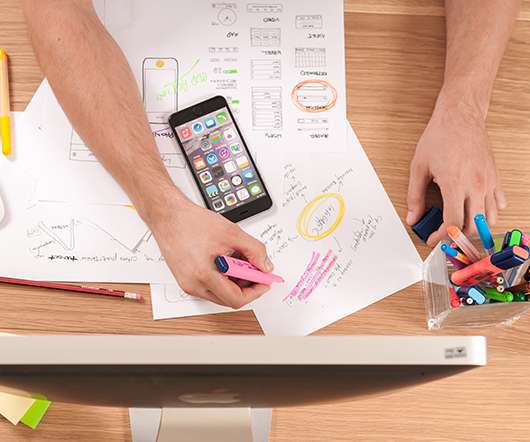 Golf Cart for Electric Kit Car
Electric Cars are for Girls
JANUARY 7, 2009
Is there any 8-person golf cart which can go at least 50 mph, so you can use all the parts and build an electric kit car?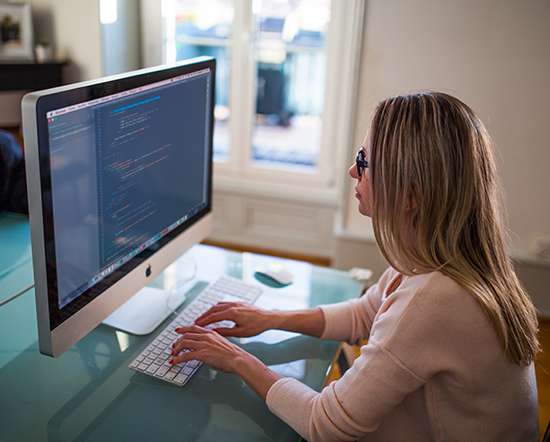 An Easy EV Conversion Kit For People
Open Source Civic EV Kit
APRIL 7, 2008
After spending the past year and a half converting a Porsche 914 to an electric vehicle, I decided to expand my horizons by designing an open-source electric vehicle (EV) conversion kit for a commonly used car. While people can purchase neighborhood electric vehicles today for about $10K, they only have a top speed of 35 miles an hour or so, essentially glorified golf-carts. Unfortunately, these kits are for much older vehicles like the Porsche 914 and the VW Rabbit.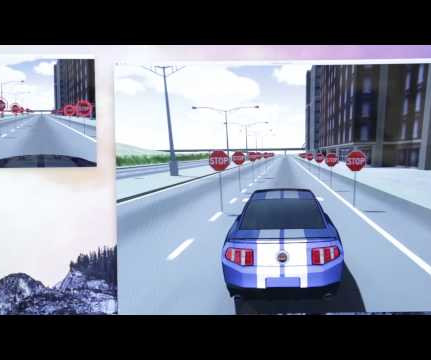 Ford announces Smart Mobility plan; 25 initial projects
Green Car Congress
JANUARY 6, 2015
Using Georgia Tech-owned golf carts to prove out the technology, a person sitting in a remote location can access real-time video streamed over LTE to drive the carts. Engineers are working to develop sensor kits based on Ford OpenXC that gather information from bicycles and other common forms of transportation in urban areas.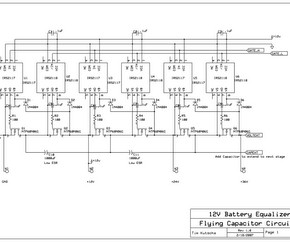 Battery Equalizer Schematics Rev 1.0
Porsche 914 EV Conversion
FEBRUARY 18, 2007
I'll have to modify the circuit with a voltage doubler in the final stage to work with 8-volt golf-cart batteries for the 914 EV kit.
Ordering a Motor Adapter
Open Source Civic EV Kit
MAY 31, 2008
After some significant debate at the Civic-EV Google Group on whether to use a clutched or clutch-less system, I'm going to pursue using a clutched system for the initial revision of this kit.
More Delays
Porsche 914 EV Conversion
JANUARY 20, 2007
Over the past few weeks I've been trying to contact the folks at Electro Automotive to get the status of the EV 914 kit. They finally responded last night and apparently they're completely buried under the demand for EV conversion kits. He got one of the earlier DC motor kits for the 914 from Electro Automotive. Besides, the PowerCheq units only handle 12 volt batteries and the ElectroAuto kit is designed for 8-volt golf-cart batteries, so a homebrew system will be required.
Talking with Mike at ElectroAuto
Porsche 914 EV Conversion
AUGUST 25, 2007
Apparently I'm the only person with an operational AC kit currently, although several other people are hot on the trail to finishing theirs. Mike doesn't have an AC kit 914 back at the ranch. Regarding the 8V golf-cart batteries, Mike also mentioned that they tended to either last 3-4 years or die right away (infant mortality). I just got off the phone with Mike at Electro Automotive. We chatted about the blown CCPower DC-DC converter and the engine vibrations.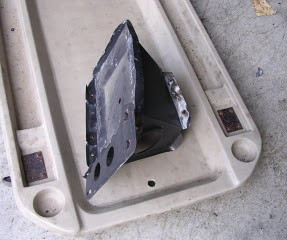 Closing up more loose ends.
Porsche 914 EV Conversion
MAY 5, 2007
One of the other 914 kit converters questioned why the accessory battery couldn't stay in the original tray, but I decided to remove it anyway and have the accessory battery up in the front trunk near the DC/DC converter.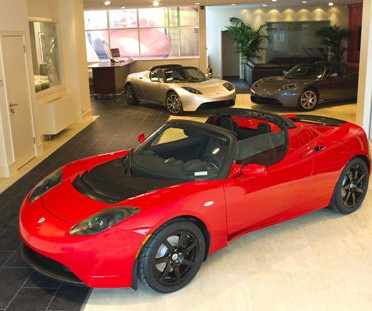 Helsinki to host electric display of green cars
Green Cars News
NOVEMBER 5, 2009
It represents the first step in the manufacture of conversion kits that can be replicated in large numbers. In addition to the eCorolla, the conversion block contains electrically-powered VW Golf, eYaris and Audi A8 cars as well as the Secma Fun Buggy electric kei car.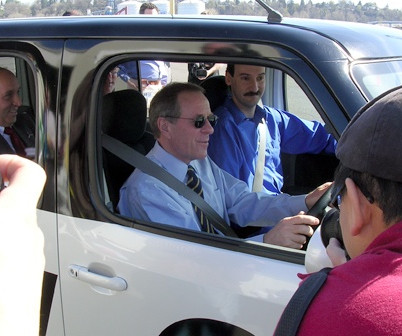 Electric Car Makers: Oregon Wants You - Green Inc. Blog - NYTimes.com
Tony Karrer Delicious EVdriven
APRIL 16, 2009
Region Business Technology Science Health Sports Opinion Arts Style Travel Jobs Real Estate Autos Back to Top Copyright 2009 The New York Times Company Privacy Policy Search Corrections RSS First Look Help Contact Us Work for Us Media Kit Site Map.